20 March 2019
The Reed is shortlisted for an architectural award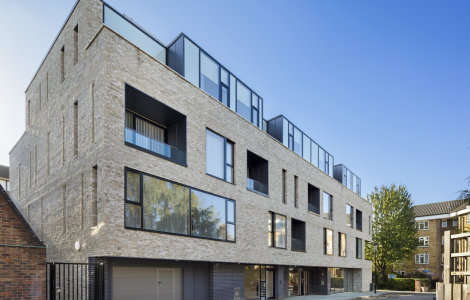 Our flagship community hub The Reed has been shortlisted for a prestigious architecture award.
The community centre in North Kensington is in the running for an award from RIBA, an organisation that recognises and celebrates some of the best architecture in the UK.
The Reed is one of 83 new buildings in London in the running for the RIBA 2019 London regional awards.
Judges will take into consideration the architectural innovation of a building, its appearance and style and how much it enhances the area. They are also looking at the inclusiveness of its design and how well it serves the community using it.
The shortlisted schemes were chosen from 200 entries. The winners will be announced at an awards ceremony on Monday 20 May.
Octavia worked with architects Cartwright Pickard to design and build The Reed – which replaced a former day centre for older people and residential accommodation on the same site.
Speaking to Cartwright Pickard in a video interview about the design of The Reed, Octavia Director of Development Dave Woods said:
"We had a vision for the scheme. We saw it as an opportunity to create a community hub. The existing building was a day centre with some housing above which was looking very tired but was much loved by the local community.
"The legacy is that we have a building that is flexible - it will always have uses. I think the scheme will be used in 50 years' time as it is now."
Watch the video in full...