Performance
In London 28 per cent of people live in a low income household compared to 21 per cent of the rest of England. The work we do across our subsidiaries and in partnership with the Octavia Foundation, aims to create good homes and better lives, particularly for those on low incomes who would otherwise simply be excluded from living in our capital city.
We measure the impact of our work against these two ambitions - to create good homes and better lives in order to continually improve. A summary of some of our most important performance indicators is shown below.
For a summary of our housing specific performance indicators, aimed at understanding our performance in relation to housing management and resident satisfaction, visit the Octavia Housing website here.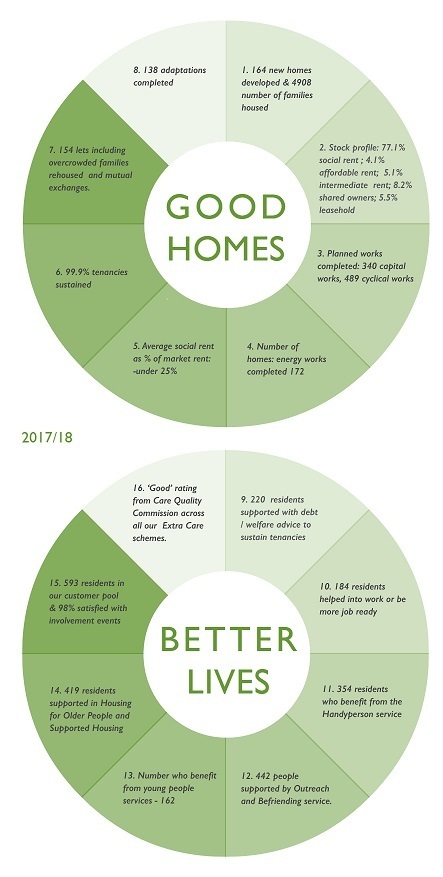 In addition to our own measurements, Octavia regularly receives independent accreditation for our top quartile performance across different areas of the organisation. A small selection of these reviews are accessible below but if you cannot find what you are looking for, please contact us.
Quality Care Commission - all our care facilities are independently assessed by the QCQ.
Service Matters (formerly QHS)- our latest results rank us 2nd amongst all registered housing providers.
SHIFT (Sustainable 'Homes Index For Tomorrow)- we are proud to be labelled at one of the greenest housing providers in the country and the 'Sustainable Housing Provider of the Year 2017.'
Investors in People - Octavia currently hold the IIP Silver accreditation, which demonstrates our investment in our staff.
A summary of the performance and impact of the Octavia Group over the year.

Publications