Managing homes
Octavia believes that good quality, well-managed homes make for happier, healthier lives.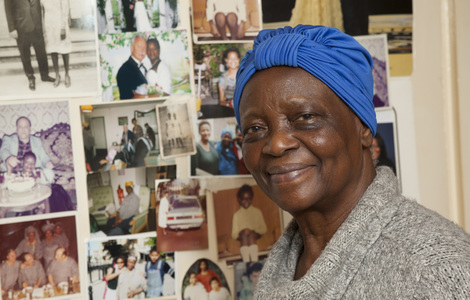 Octavia have been managing homes for more than 150 years. During our last service matters audit (formerly known as, Quality Housing Service) we achieved the second highest score (84%) amongst other London registered housing providers.
We believe in delivering services to residents in a personal way, responding to individual needs and providing support to help people sustain their tenancies. Our neighbourhood officers, income officers, surveyors, estates staff and support workers work together to cover different areas and spend much of their time getting to know residents, their properties and neighbourhoods. This helps us to effectively and swiftly deal with any issues at our properties and to identify residents who are in need of extra support.
We have an extensive maintenance and asset management programme to keep our homes in good condition and in recent years we have built a reputation for leading the way in our approach to energy efficiency.
Involving residents in all aspects of our work means that we never lose touch with the key priorities for residents. We strongly believe in transparency and working with residents which is why several of our tenants are also members of staff and we have three resident Board members.