News & events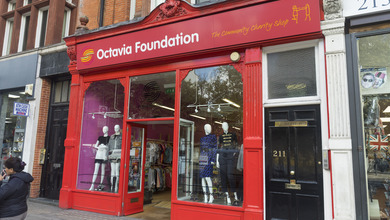 31 January 2017
The Octavia Foundation's Brompton Road shop held a Designer Event
News
Read all news
8 March 2018

Jane Lidderdale, who founded one of the first day centres for older people in England, has been commemorated with a plaque at the centre she established in Portobello.

20 February 2018

The winner will be decided by through public online vote

16 February 2018

Octavia launch a new scheme with larger houses on a shared ownership basis to help families who want to grow but not move out of London.
Events
See all events
These awards are our way of saying thank you to all our 200 volunteers for their commitment over the last year.

Celebrating 150 years since Octavia Hill acquired her first properties.