Sustainability
For over 150 years, Octavia has stayed true to our social purpose, putting people and communities first.
Our founder, Octavia Hill, campaigned passionately on environmental issues. For her, the environment was the link between where we live and how we live, and she believed strongly in "the life-enhancing virtues of pure earth, clean air and blue sky."
From pioneering the Green Belt and laying the foundations of the 1956 Clean Air Act to founding the National Trust, sustainability was at the heart of Octavia Hill's values and remains embedded in our DNA.
We know this legacy comes with significant responsibilities, and we take considerable pride in the active role we play in building safe, sustainable, and affordable homes without costing the earth.
Sustainability highlights
We have won the SHIFT (Sustainable Homes Index for Tomorrow) Gold accreditation for the last four years in recognition of our commitment to the environment.

We are one of only 59 housing associations to record and report on Environmental, Social and Governance (ESG) measures such as zero carbon targets and energy efficiency.
We have delivered a new Passivhaus development, a Passivhaus retrofit project, and we have started delivering retrofit at scale to over 200 Victorian street properties.

69% of our homes are EPC C or above.
Net zero
Over the next three years we will be working towards achieving net zero carbon in new homes by 2030 and in existing homes by 2050.
We will be making homes greener, improving energy efficiency, and replacing fossil fuel heating. We will build on the legacy of our founder, Octavia Hill, by creating sustainable affordable homes. We want to tackle inequality and address fuel poverty in our communities by making homes warmer. We will help tackle the ecological crisis facing our capital by investing in more green spaces.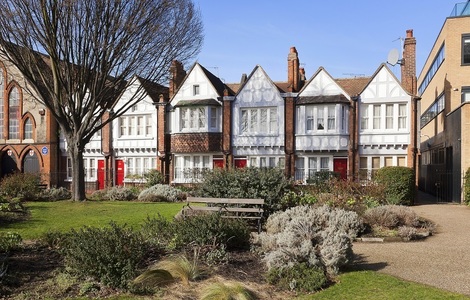 "There are indeed many good things in life which may be unequally apportioned, and no such serious loss arise, but the need of quiet, the need of air, the need of exercise, and, I believe, the sight of sky and of things growing, seem human needs, common to all men and not to be dispensed with without great loss."
Essay: More Air for London, Octavia Hill, 1888