13 August 2020
Virtual Carnival – enjoy Notting Hill Carnival safely from your home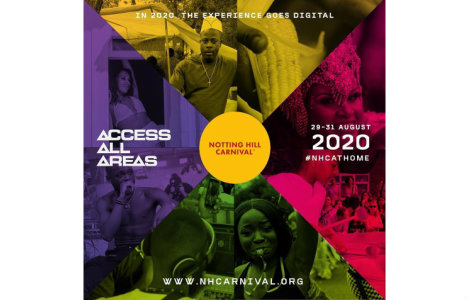 Notting Hill Carnival is a pivotal event in the community calendar every year and it usually passes right past our office on Kensal Road. Due to COVID-19 unfortunately this year's event is unable to take place in its normal format, but the Royal Borough of Kensington and Chelsea will be running a digital event instead - the virtual Carnival. There will be a large programme of events and experiences at the click of a button, celebrating the diversity of Carnival, and the importance of it's origins.
Join in with us and your neighbours in celebrating this historical event online. It will be business as usual in the borough during the bank holiday with no road closures. The council will be working with the Police and will have a presence throughout the borough over the weekend to ensure the safety of all. If you are out in the borough over bank holiday weekend, please ensure you follow government guidelines in respect of social distancing and stay safe. Be mindful of litter, noise pollution and anti-social behaviour and join us in protecting the Carnival reputation.
To find out more about virtual carnival and to sign up in advance please visit https://aaa.nhcarnival.org/
If you are interested in the history of carnival, you can watch our short film which was produced with local young people. 'Hidden herstories – Claudia Jones' looks at the inspirational woman who founded Notting Hill Carnival.
https://www.octaviafoundation.org.uk/our_work/media_projects/296_hidden_herstories