1 October 2020
Black History Month - local and virtual events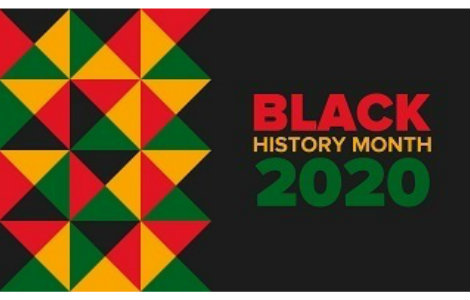 October is Black History Month and a fantastic opportunity to celebrate the contributions and achievements of the African and Caribbean people. If you're looking for something great to do, there are lots of events and activities taking place locally and online.
Online Events
The big questions on race with John Amaechi OBE
Thurs 1 October 13:30-14:45
Event page: https://bit.ly/3ji8Whw
To kick off Black History Month 2020, join guest speaker John Amaechi OBE. An organisational psychologist, John will be discussing the big questions around modern racism. Taking questions from the audience, he will explore the role that senior leaders play in creating an inclusive workplace and profession.

Brilliant and Black: Celebrating Black History Month
Thurs 1 October 14:00-16:00
Event page: https://bit.ly/34fo3Cp
In Celebration of BHM 2020 The University of Manchester is proud to present: "Brilliant and Black" with Professor Gary Younge
NB: While the Zoom meeting is sold out, you are welcome to participate on the day via livestream:
YouTube stream - https://youtu.be/BMKSnYV0OM8
UoM Facebook page - https://www.facebook.com/TheUniversityOfManchester/
Trust Talks: Diversity and Inclusion – Black History Month Special
Thurs 1 October 19:00-20:30
Event page: https://bit.ly/3ieSUE2
A 1-hour live talk with 15 minutes Q&A focusing on:
What are the biggest barriers that talent face getting into work? How can we best address these?
The recruitment process and empowering talent to senior positions
How can Black talent add value to companies?
How do we break the stereotypes?
Celebrating Black owned businesses/entrepreneurship

PRECIOUS Nights Online | Black History Month edition
Thurs 1 October 19:00-20:30
Event page: https://bit.ly/3ieSUE2
The PRECIOUS Awards was founded in 2007 to celebrate and applaud the professional and entrepreneurial achievements of women of colour in the UK. PRECIOUS Nights is a monthly event that gives you the opportunity to hear previous winners share the highs, lows and lessons of their business journey, give actionable tips and advice.
Black History Month Lunch and Learns
Multiple Dates
Event page: https://bit.ly/2Gl6IPQ
Join Essence Global to celebrate Black History Month with their free weekly Lunch and Learn series.
In celebration of Black History Month Essence Global has reached out to a group of successful Black British individuals who are making moves in their respective industries. Join them as they discuss podcasting, TV and film, music and journalism with people who have navigated their industries and are pushing boundaries to ensure that the progress we are seeing is not occurring for just a brief moment in time.
Fresh Voices with Yomi Adegoke and Elizabeth Uviebinene
Tues 6 Oct 20:00
Event page: https://bit.ly/3ji0nmW
When in 2018 Adegoke and Uviebinené published Slay in Your Lane, a combination of personal essays and manifestos, it broke ground for centring the voices and experiences of black British women.
In their new collection, Loud Black Girls, they tie together the candid, funny and fierce insights of 20 emerging and established black women writers, exploring everything from the cultural impact of Marvel's Black Panther, to celebrating activism in local communities. Featuring writing by Candice Brathwaite, Charlie Brinkhurst-Cuff, Kuchenga and more, Loud Black Girls is an important and timely anthology that navigates young black British womanhood with humour and honesty.
Virtual Black Abolitionist Tour of London
Weds 7 Oct 17:30-19:00
Event page: https://bit.ly/2Gfj0JX
90-minute virtual walking tour of London, highlighting six sites where African American activists made an important impact on the UK landscape.
Black Words Matter
Weds 7 Oct 17:30-19:00
Event page: https://bit.ly/2Hzft9F
Premiere event showcasing work created through the collaboration of poets and filmmakers in response to the Black Lives Matter movement.
Black Female Entrepreneurs – Past and Present
Weds 7 Oct 17:30-19:00
Event page: https://bit.ly/348G2u9
Join Wandsworth Libraries' virtual event to celebrate Black History Month and recognise black female entrepreneurs.
Making a Mark: The Early Black Press 1817-1948
Fri 9 Oct 14:00-15:00
Event page: https://bit.ly/2HFWgmN
Periodicals have been produced by and for Black people in Britain for more than two hundred years. In this talk, S.I. Martin will introduce a handful of the more prominent titles and demonstrate how they attempted to reflect the needs of the communities they served.
Celebrating Black History Month | Virtually Poetry
Sunday 18 Oct 14:00-16:00
Event page: https://bit.ly/2S5KlRk
To celebrate Black History Month, the Batley Poets are holding a virtual open mic poetry session. The session will be an opportunity to hear and share poetry from the Black community.
All tickets are free, so register if you want to share poetry or watch via the livestream.
Intersectionality: LGBT+ and Race & Ethnicity (Black History Month)
Weds 21 Oct 17:00-18:30
Event page: https://bit.ly/30kjDcd
Everyone that registers will receive the Zoom webinar link and joining details via email the day before the event.
2020 Black History Month Lecture at the University of Oxford
Margaret Casely – Hayford, CBE
Diversity activism: to do or not to do?
Thurs Oct 22 17:30-19:00
Event page: https://bit.ly/2SaYpsA
The University of Oxford's Equality and Diversity Unit and the BME Staff Network are honoured to welcome back its celebrated alumna to give this year's free Black History Month lecture.
Margaret Casely-Hayford, CBE, is a British lawyer, businesswoman and public figure who is active in the public sector. She was appointed to the Chair of Shakespeare's Globe and Chancellor of Coventry University in 2018. Casely-Hayford has had a distinguished career in law as a Director of Legal Services and Company Secretary for John Lewis Partnership following on from 20 years with a City law firm.
Black History Month Book Discussion
Wednesday 28 October 2020 17:00-18:30
Event page: https://bit.ly/2S8zJ45
As part of Kingston University's British Black History celebrations in October, the Kingston University Reading Group and Kingston Libraries will be running a series of events for staff, students and members of the local community.
Creative Conversations: Bernadine Evaristo
Friday 30 Oct 13:00-14:00
Event page: https://bit.ly/3cItVaZ
"One of our most compelling contemporary authors" - First Minister Nicola Sturgeon
Bernardine Evaristo is an award-winning author whose work spans the genres of novels, poetry, verse fiction, short fiction, essays, literary criticism, and radio and theatre drama. Her writing includes Girl, Woman, Other, Mr Loverman, Blonde Roots, Hello Mum, Soul Tourists, The Emporer's Babe, Lara and Island of Abraham.
This is a zoom event and a link to attend the meeting will be sent to you after you book tickets.

Lambeth

Windrush: Portrait of a Generation – A photo-story by Jim Grover
October 1 to December 2020
Brixton Library, Brixton Oval, SW2 1JQ
Event page: www.windrushportraitofageneration.com
Booking: To book a free slot call 020 7926 1058
Celebrating the Caribbean community in South London.
This photo-story by award-winning social documentary photographer Jim Grover, received widespread acclaim when it was first exhibited at the Oxo Gallery on the South Bank in 2018 as part of the 70th anniversary celebrations of the arrival of 'SS Windrush'
The photographs, many of which were taken in Brixton, illustrate the customs and daily lives of the Windrush generation: Community clubs; Dominoes; Dancing; Faith; Family gatherings; the Jamaican home and 'Front Room'; Service to the 'Mother Country'; Funerals; and the 'Nine Night' tradition.

Southwark
30 Minutes on African Heritage
Every Monday, Wednesday at 13.15–13.45
1 January – 31 December 2020
Tate Britain
Meet at the top of the Manton Staircase
Millbank
SW1P 4RG
www.tate.org.uk/whats-on/tate-britain/tour/30-minutes-on
Join a free guided tour on African Heritage
The African Heritage 30-minute tours highlight histories and underrepresented perspectives from Tate's collection. These include artists, artworks or themes which have often been historically ignored, forgotten or censored. A hearing loop is available.
Tate Modern presents the first major retrospective of visual activist Zanele Muholi in the UK
Wed 29 April – 18 October 2020
Tate Modern
Bankside
London SE1 9TG
www.tate.org.uk
Born in South Africa, Muholi came to prominence in the early 2000s with photographs that sought to envision black lesbian, gay, bisexual, trans, queer and intersex lies beyond deviance or victimhood.
Muholi's work challenges hetero-patriarchal ideologies and representations, presenting the participants in their photographs as confident and beautiful individuals bravely existing in the face of prejudice, intolerance and, frequently, violence.
While Muholi's intimate photographs of others launched their international career, their intense self-portraits solidified it. This exhibition will present the full breadth of Muhol's photographic and activist presence.
Gidan Tunani – House of Thought
Opening event Thursday October 1 6 pm – 10.30 pm running until Monday October 5
Open daily 10:00-10.30
INxSANIxTY is a contemporary visual artist, poet and creative from Peckham south east London, working in a range of disciplines ranging from drawing to oil painting, photography, street, digital and recycling art, conceptual video and more.
He draws inspiration from his west African (specifically Nigeria), London culture, the human condition, social commentary and art as an experience.
Gidan Tunani is an art experience by the artist INxSANIxTY and aims to challenge a range of ideas and topics surrounding the human condition.
From identity to displacement, faith and culture, misogyny, race, Africanism, colonisation and the power of Art within the world we live in. Expect to be blown away as you explore the artists most current and expansive collection of oil paintings, digital paintings, drawings, video art, sculpture and much more.
Westminster
Black History Month – Honour, Remember, Inspire
October 1 – October 30 2020
73 Newman Street, W1T 3EJ
Event Page: zarigallery.co.uk/portfolio/black-history-month-october-2020/ Booking: zarigallery.co.uk/events/
Exhibition organized by Tate Modern in collaboration with the Maison Europeene de la Photographie, Paris, Gropious Bau, Berlin and Bildmuseet at Umea University.
Zari gallery presents an exhibition featuring Black artists in celebration of Black History Month. Following an outstanding response to their open call, the Zari team has carefully curated a number of artists each with their own story.
UK Black Business Show 2020
Saturday October 10 9:00-18:00
Broad Sanctuary, Westminster, SW1P 3EE
The UK Black Business Show has been created to inspire and connect black business owners and professionals working in various industries. Through business exhibitions, deep-dive workshops, interactive panels and seminars, delivered by industry pioneers, this event will enable persona, professional and corporate development.