16 October 2020
World Food Day case study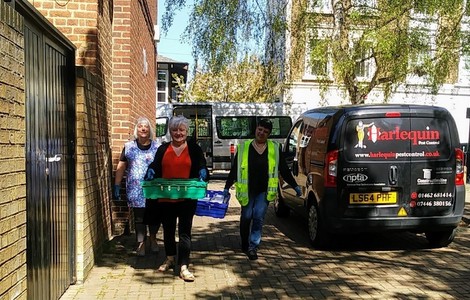 Food is the essence of life and the bedrock of our cultures and communities. Preserving access to safe and nutritious food is and will continue to be an essential part of our response to the crisis, particularly for our residents who are shielding or have been hit hardest by the pandemic and resulting economic shocks.
To help those unable to access good-quality food on a regular basis, we have carried out almost 200 food interventions a month since the end of March. This includes shopping for residents who are self-isolating or shielding, providing foodbank vouchers to those who need emergency food help, and delivering free meals to doorsteps through a local partnership project with Chelsea Football Foundation.
In accordance with government guidelines, Octavia resident, Lisa, was following shielding measures at the start of the pandemic.
Lisa: "Easter weekend arrived and I had very little food in the cupboard, only a bit of bread, and no means to get hold of anything else. I have to take my medicine with food, and with 15 medications to take every day, I knew I needed some supplies urgently. I contacted Octavia and asked if they could help me.

During the initial phone call, the contact team advisor, Dominic, was very reassuring and helped soothe my anxiety straight away. He told me that he would look into arranging food bank support and get back to me shortly. He kept his promise and called back an hour later to let me know that my local food bank would deliver a parcel to my home later that day.
I am grateful to Octavia as I do not know what else I could have done in the situation. Everyone I spoke to treated me with respect and I was impressed with your quick, coordinated and professional response."