8 September 2021
Octavia to deliver 450 affordable homes in partnership with the GLA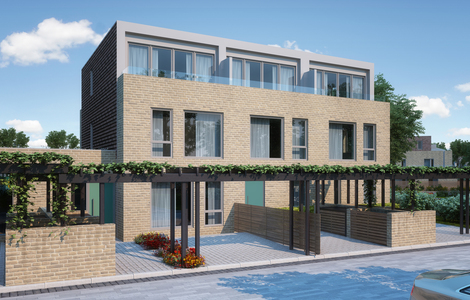 Octavia has received an allocation of over 55 million to deliver 450 much needed new affordable homes in partnership with the Greater London Authority (GLA) as part of the new London Affordable Homes Programme.
The total funding will be £55,125,000, over a period from 2021 to 2026. Of the 450 homes to be built, half will be for social rent with the other 50% for affordable home ownership including shared ownership and London Living Rent tenures.
Octavia is one of 53 housing organisations and local councils in the capital to be awarded the funding which in total amounts to £3.46billion in affordable housing grant for London over the next five years.
Dave Woods, Director of Development at Octavia said: "We're really pleased to have secured this funding from the GLA which will significantly help us deliver on our strategic objective of increasing the number of homes for people in housing need."
You can find out more about the Greater London Authority's Affordable Programme announcement here