9 December 2021
Donate to our campaign to support young people this Christmas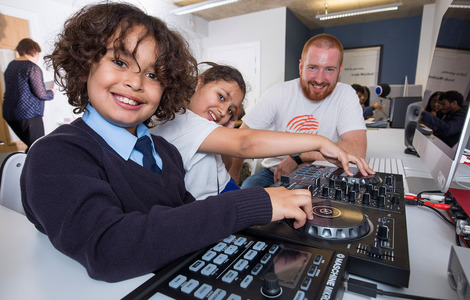 This Christmas, why not do something to help young people in our community to thrive?
Octavia provides many engaging opportunities for younger people. Our free events and activities enable them to connect with others, develop their skills and be confident, resilient, and inspired to follow their dreams in life.
That's why we've launched a Youth Fundraiser this Christmas, to raise awareness of this vital work and ask people to support us by making a contribution to our charitable Foundation.
How we make a difference
Last year, more than 130 young people benefited from a host of activities run by Octavia. For some them, their experiences are likely to be cherished by them for the rest of their lives.
This is especially true for those in our award-winning 'Time for Change' film project, where 16 young people scripted, filmed and produced two short films which told their stories about living in the community and their hopes for the future. The project encouraged some of those taking part to further their dreams of a career in the digital media sector, through subsequently gaining employment or access to further education in the arts.
In addition, Our digital youth club, run from Octavia's community hub, The Reed, in North Kensington, provides a safe and welcoming space for younger people to get creative using industry standard audio and video equipment. The club provides subsidised trips and activities during school holidays, enabling members to enjoy new experiences to fire their imagination as well as opportunities to make friends and build stronger connections with people of all ages in their community.
Better lives for all
We believe that every young person deserves to have the same start in life. We also believe they should have a place to go where can feel safe, valued, included and inspired. This is what our youth activities provide.
We are asking for support with this vital work through donations to our Christmas Youth Fundraiser. By donating, you will help us reach even more young people in our community, fulfilling our purpose of providing equal access to opportunities that shape young lives.
Use this link to find out more about our Christmas Youth Fundraiser and how you can donate.