17 February 2022
Octavia launches new environmental sustainability strategy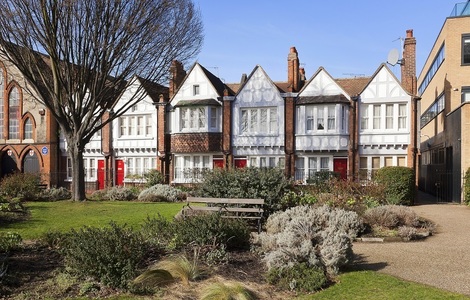 Octavia has published its new environmental sustainability strategy; Towards a Sustainable Future.
The strategy, which runs from 2022 to 2025, reflects Octavia's proud legacy, addressing future environmental challenges and supporting the delivery of our corporate strategy Better Lives for All 2021-24.
Octavia has identified, ranked and prioritised a top 13 environmental impacts and set targets for the next four years to address and improve across four key themes:
Reducing energy use to deliver affordable warmth and prepare for net zero.
Providing green spaces that serve communities and promote biodiversity.
Using resources responsibly.
Adapting to the impacts of climate change.
Sandra Skeete, Octavia CEO, said: "I am delighted to be launching Octavia's sustainability strategy, which sets out our commitment to achieving a more sustainable future for ourselves, our children and future generations.
"For over 150 years, Octavia has stayed true to our social purpose, providing good quality affordable homes, support and care for people in central and west London. Operating in some of the most expensive parts of the capital, we have built on this legacy through a unique offer that puts people and communities first.
"Our founder, Octavia Hill, was a passionate campaigner on environmental issues. For her, the environment was the link between where we live and how we live, and she believed strongly in "the life-enhancing virtues of pure earth, clean air and blue sky". From pioneering the Green Belt to founding the National Trust, sustainability was at the heart of Octavia Hill's values and is embedded in our DNA.
"Building upon our legacy to deliver that change is an inspiring challenge, which will require collaboration and innovation. We look forward to working together with our partners, residents and communities, and to sharing our progress, as we ensure better lives for all, now and for generations to come."
Octavia consulted partners, staff and residents on the creation of the strategy.
Greta Kendall, Octavia resident and Your Voice member added: "It was really great to be involved in the development of Octavia's environmental sustainability strategy. In understanding the views and needs of residents, and then focusing on specific, measurable goals to achieve net zero, Octavia has demonstrated its commitment to building on it legacy."
Octavia has a history of pioneering work in sustainability, winning SHIFT Gold accreditation for the last four years. The organisation is also one of only 59 housing associations to publish an ESG (Environmental, Social, Governance) report in 2021 and has committed to reporting against our commitments and responsibilities annually.