25 May 2016
Octavia Foundation host an evening showcasing the work of young people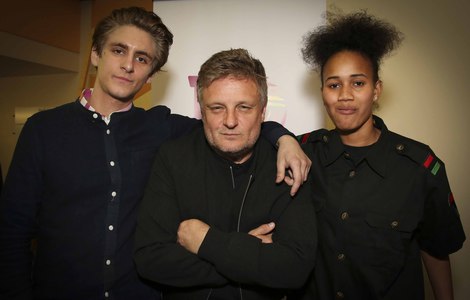 Hundreds of visitors viewed a unique collection of photography from a group of 7-25-year-old Londoners at Tate Britain on Thursday (19th May). The display was showcased at a special VIP evening event where leading photographer Rankin discussed the ability of art to empower young people.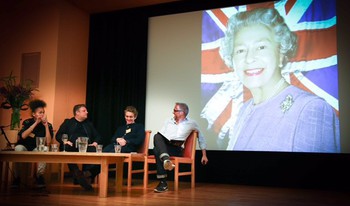 Over 80 images were selected from a series of individuals and workshop sessions held with groups of young people, many of whom are from underprivileged backgrounds, not usually associated with the arts. Their task was to take pictures of London residents and visitors in every day settings and produce write–ups to tell the stories of their subjects, similar to the popular 'Humans of New York' blog started in November 2010 by photographer Brandon Stanton, which has now expanded all over the world and was converted into a bestselling book.
This unique project was the creation of London charity, The Octavia Foundation and Tate Collective and aims to inspire young people from disadvantaged backgrounds into the world of art. The Octavia Foundation ran several workshops in schools and local youth centres to engage with children as young as seven to participate, teaching them camera and interview skills. Tate Collective also provided their expert support and organised a workshop on how to curate a display.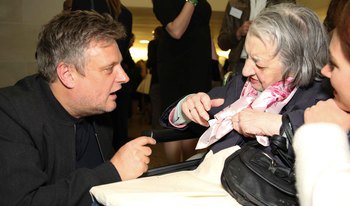 The impressive results of Yo! London went on show at Tate Britain during a special VIP evening with Rankin. He, alongside Zakiya Amlak and Max Robson, two of the young artists involved in Yo! London took to the stage to be interviewed by renowned journalist Stephen Armstrong in front of a specially invited live audience.
Photos credited to Jake Sugden Photography
Speaking about the project, Rankin said:
I am thrilled to support The Octavia Foundation and Tate Collective in this project. As a working class kid from Scotland, I know all about the barriers that these kids face today. It is so important that the arts are democratic and representative of society. We need projects like this one that inspire young people of all backgrounds to want to work in these industries. It's an honour to be involved."
The event also marks the 10th Anniversary of The Octavia Foundation charity. Reena Mukherji, Director of The Octavia Foundation said:
Over the last decade, The Octavia Foundation has supported thousands of young people through projects like this one, we harness their interest in digital, media, cultural and creative areas and encourage that interest along with their confidence and life skills to develop. Many of the young people we work with don't think that the arts or media worlds are open to them because they are not from affluent backgrounds. We have a fantastic model that works with young people to grow their skills and confidence and open their eyes to new opportunities."
For more information about the Octavia Foundation, please visit their website here