31 July 2017
Brompton Road Designer Day is a runaway success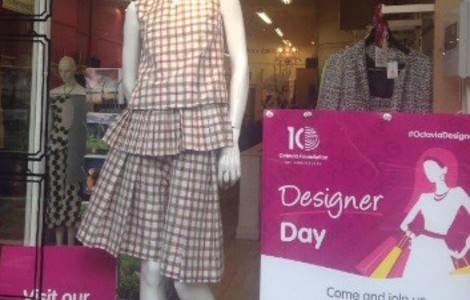 The Octavia charity shop in Brompton Road was the hot-spot to purchase designer original creations at the beginning of July. Shoppers were treated to a one-off showcase weekend event with a large selection of designer clothing, shoes and accessories available. The store is famous for its great selection of designer goods for those that know their Fendi from their Jimmy Choo.
A lot of the items for sale over the weekend were donated by designers – many still with their original sales tags on.
The event raised around £6,500 for the Octavia Foundation, which will go towards its community work, most notably our befriending service for older people, activities and outreach for younger people and helping adults into volunteering and training.