25 September 2018
Octavia launches a community fund for charities and voluntary groups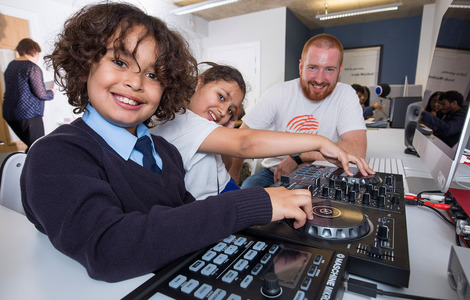 The social housing, community and care services organisation Octavia has today (September 25) announced the launch of its 'Better Lives Community Fund 2018/19', which will provide grants up to £5,000 to fund charities tackling loneliness and social isolation in the boroughs of Westminster and Kensington and Chelsea (RBKC).
The fund will support projects that help build social connections for people at risk of social isolation and loneliness. Charities and voluntary groups working with residents in Westminster and RBKC, that meet the criteria for the funding, are invited to apply.
The fund was launched at an Octavia hosted event on Tuesday (25 September) aimed at encouraging local organisations to work together to combat social isolation.
More than 40 organisations working with residents in west London attended the event, with a mission to learn from each other and to discuss ways of working together to improve services.
The free event was held at Octavia's community hub, The Reed, in North Kensington. Speakers from organisations including; Hammersmith and Fulham MIND, Queens Park Rangers community projects, and Action Disability Kensington and Chelsea, shared their experience of overcoming barriers to develop services, as well as inspiring stories of the positive impact of their work.
Networking was a key feature of the morning – with organisations encouraged to discuss and plan concrete ways in which they can work more closely together to develop services.
Sarah Mbatha, Octavia's Director of Homes, Care & Community, said:
"We know from our own Ipsos MORI survey into loneliness among Londoners last year that a large number of people living in London of all ages and from all social groups worry about being lonely.
"This event was an opportunity for Octavia, together with the organisations we work alongside, to learn about some of the good work that is going on in London to combat loneliness and find ways to develop our services to reach more people.
"We want to encourage local groups to join us in seeking new ways to work more effectively together to tackle loneliness and social isolation at the grass roots, because we believe this is key to solving the issue."
The Octavia Better Lives Community Fund (OBLCF) will provide grants of £2,000 to £5,000, from a fund of up to £100,000, to charities and voluntary groups working with residents in Westminster and RBKC. Octavia's aim is to award grants to a wide range of organisations and projects. The grants will support local charities and voluntary groups that are working with communities, groups and individuals experiencing social isolation and loneliness.
The closing date for applications is 11 November 2018.
Last year the fund provided £88,000 of grants to 18 organisations, covering a broad range of community activities including youth, sports projects and family support groups.
The find out more about the community fund and to apply for a grant, go to our website: www.octaviafoundation.org.uk/our_work