30 November 2018
The Connected Partnership becomes a GLA strategic housing partner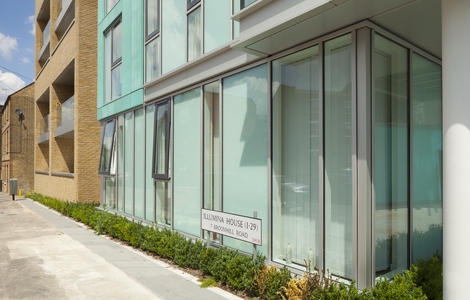 The Connected Partnership, which is made up of Octavia, Shepherds Bush Housing Group and Origin Housing is delighted to become a housing 'strategic partner' with the Greater London Authority (GLA).
The three-way Partnership, which works together to deliver an affordable housing programme in north and west London, is one of six new strategic partners announced by the Mayor this week.
GLA strategic partners are allocated grant funding on condition that they commit to delivering at least 60% of affordable housing in all their developments. Under the scheme the Connected Partnership will receive £27m of grant funding to build 525 new affordable homes over the next four years and we will be developing 1,408 homes under the 2018-22 programme.
Grahame Hindes, Chief Executive of Octavia, which leads the Connected Partnership, said:
"We are really pleased to have joined the list of strategic partners working with the Mayor. This gives us an extra degree of flexibility in providing affordable homes, which means we can deliver more than we could otherwise do."
Matt Campion, CEO of Shepherds Bush Housing Group, said:
"We've recently completed 137 new affordable homes. The difference these make to the people living in them makes our strategic partnership with the Mayor even more important as we can build more. Our partnership ensures that community-focused housing associations, who really know and understand their areas, are part of the rich mix of organisations working with the Mayor to solve London's housing crisis."
Carol Carter, Origin Housing Chief Executive said:
"I'm delighted that through this innovative and forward thinking partnership, Origin will be able to offer more people a safe, decent affordable home – doing more to fulfil our social purpose."
The Connected Partnership is one of 15 strategic partners in London receiving grant funding from the GLA to deliver affordable homes.