23 May 2019
How one provider uses immersive experience to help with dementia care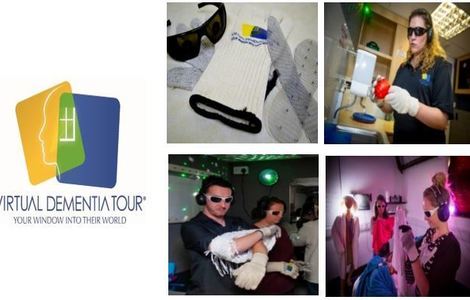 Statistics by Alzheimer's Research UK report that 850,000 people currently live with dementia in the UK and over 209,000 new cases are recorded in the country every year. Dementia is the largest cause of death in the UK and around 70% of people in care homes have dementia or severe memory problems. While the NHS experiences high levels of demand for access to support for this condition, local providers are presenting innovative approaches to help.
As a not-for-profit organisation that provides homes, support and care to thousands of individuals in London, Octavia care staff are regularly trained on the latest best practices of how to increase quality of life for individuals with dementia. But Neil McCarthy, Assistant Director Care and Support at Octavia, has championed a more extensive approach: "Although we provide direct care and support to lots of people with dementia, this is a condition that has much wider implications not just for the individuals it affects, but also their friends, family and their communities. We believe in training staff to understand the way that it might feel to have dementia, so that they can help to make sense of behaviours, have greater empathy and to contribute to support the wider network of people involved."
On the occasion of this year's Dementia Action Week, Octavia is joining forces with Training2Care to take part in their Virtual Dementia Tour, a scientifically-proven and research-based initiative providing a real-life simulation of what life with dementia entails, allowing participants to truly experience the fear, confusion and vulnerability produced caused by dementia.
Talking about this immersive initiative, Neil McCarthy said: "the dementia tour offers more than just training; it attempts to recreate the experience as to what it might feel like to be living with dementia and receiving care. It leaves a lasting impression that our staff take back into their work to inform their everyday practice, supporting people with dementia to have a better quality of life."
Neil's words resonate in the feedback shared by Ursula, Senior Support Worker at Octavia, after attending this week's session:
"I was able to understand exactly what someone with dementia goes through daily. As someone who is physically and mentally fit, at the end of the session I was able to remove the gears I had been provided for the simulation, but only to realise that someone with dementia cannot. It was a horrible feeling, knowing that you cannot be who you want to be, without someone interfering."