28 September 2019
Updated statement on Westbourne Place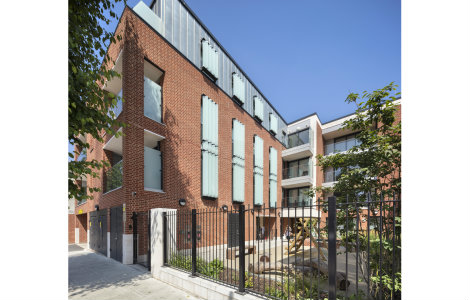 This is a mixed tenure development of 63 units in which Octavia has 14 affordable rent and shared ownership homes. They became available through a Section 106 agreement between the developer and the local authority. The remaining homes are privately owned.
Octavia did not install the gate restricting our residents from access to all the gardens and we fully support it being removed. We are a leaseholder for 14 homes on this 63-home development and are not responsible for managing any of the communal areas.
We understand that Westminster council is now investigating whether the way this gate operates is in breach of planning consent and we await their findings.
We have been talking to the managing agents to try to resolve the issue over restricted access for our residents and we are seeking our own advice over the terms of the lease.
Access for our residents to the private sale part of the development and the parking area was not part of the offer from the developer and it was not sought in our lease negotiations, as it would have put an added financial burden on all residents in terms of service charge costs; costs which are subject to future increases from managing agents and are difficult to predict. Keeping costs like this down contributes to making housing more affordable.
We would very much like our residents to have access to all the gardens and we think it is wrong that they are restricted in this way. This is not a result of a decision we have made. It is a result of a decision taken at some point in the development of the scheme.
We know of some residents who have specifically expressed an interest in using the car park. We are challenging the current access arrangements to parking with the management agents as we believe there may be some leeway under the developer's parking strategy.
About Octavia
Octavia a not-for-profit affordable housing provider, committed to providing good quality homes and building resilient communities. We provide thousands of affordable homes in the heart of London for people who might not otherwise be able to stay close to work, friends and family.
We believe that integrated communities, living and working alongside each other, are essential for the sustainability of our city.
Operating in some of the most expensive areas in the Capital means that finding opportunities to provide more housing is challenging. Like other housing associations, we have to work within the development opportunities on offer but our objective is always to provide the best possible deal for our residents, both in terms of the quality of our homes and the cost of services to maintain them, so homes are affordable, allowing people to put down roots and have a good quality of life.