22 June 2020
National Windrush Day Film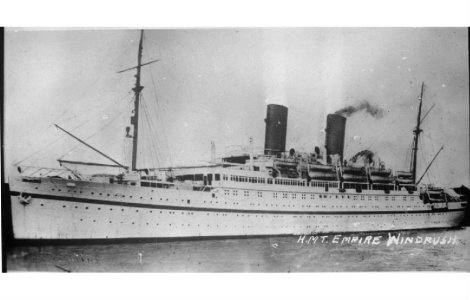 Today marks National Windrush Day, the anniversary of Empire Windrush arriving at Tilbury Docks in 1948. The passenger liner brought over 1000 Caribbean people invited by the British government to our shores. Tasked with helping to rebuild the nation, they filled many shortages left in the labour market in the wake of World War 2. National Windrush Day is an essential milestone in the UK's history and a great opportunity to celebrate the contribution and powerful legacy of the Windrush generation and their descendants to the fabric of the UK.
North Kensington, the location of Octavia's head office, was one of the places in London that many of these new arrivals settled. To pay homage to the history of one of the key boroughs where we provide homes, care, and support, we produced a documentary in 2009 that looked at the story of the black community in Kensington and Chelsea. 'Grove Roots' traces the evolution of Ladbroke Grove from the 1958 race riots to the present day. It shines a necessary spotlight and much needed focus on the racism that greeted many of these new arrivals. Travelling thousands of miles in response to a call from the government, it also reveals the resilience of this community in the face of such adversity.
There has been a lot of media coverage of the Windrush scandal in recent years, as well as the hostile environment policy. Many from the Windrush generation faced deportation, were refused re-entry to the UK or lost their livelihoods as their right to remain here was challenged. This film was made before the scandal hit the headlines but provides a timely commentary on their experiences that puts into context why the treatment they have faced is unjust. It also delves deep into Notting Hill Carnival's British West-Indian roots, with the annual event bringing together diverse communities to celebrate tolerance, peace and multiculturalism.
Grove Roots is available to watch below below