18 January 2021
Octavia tackles homelessness through Housing First partnership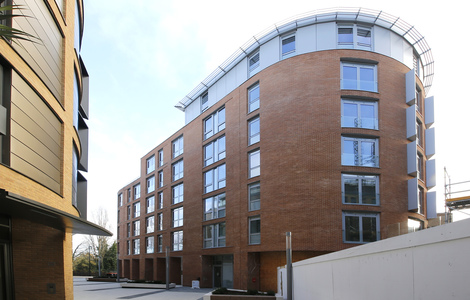 Octavia is partnering with St Mungo's and Westminster City Council to provide a homes and support package for individuals experiencing street homelessness in Westminster.
Based on the internationally-recognised Housing First model, Octavia will give at least two people with multiple and complex needs and a history of homelessness or rough sleeping, a stable home from which to get their lives back on track. St Mungo's will then provide them with immediate personalised 'wraparound' support to help them live, and continue to live, comfortably and independently in their home.
The wide range of support offered through the Westminster-based scheme includes help with benefits, managing a tenancy, accessing therapy and recovering services, and training, volunteering and employment opportunities. St Mungo's case workers will work intensively with the individuals and there are no time limits to this support.
The initiative is Octavia's second Housing First project, following their participation in Westminster Violence against Women Housing First. Partnering with a collaborative group of supporting agencies including Solace, Westminster Council, and Standing Together, the homes, care and support provider will re-house and support two women a year who are facing multiple disadvantages including domestic abuse, long-term or recurrent homelessness, and mental health problems.
The Housing First model has been making waves across the world and has been widely adopted in the US, Canada, Denmark, Finland and France. St Mungo's has been at the forefront of designing, implementing and running Housing First projects in the UK, supporting more than 180 people in different locations across the south and south west. The evidence-based approach is supported by research commissioned by Crisis and Homeless Link that suggests that 16,500 people facing multiple disadvantages in England would benefit from a Housing First support offer.
Miles Lanham, Assistant Director of Housing at Octavia, said: "As a housing provider with a strong social purpose, we are pleased to be playing an active role in tackling homelessness in our local community. Through this Housing First partnership, we will house people in a safe and secure environment and give them a chance to rebuild their life in a place they can call home. Homelessness is one of the most pressing issues facing society today and in the midst of the coronavirus crisis and cold weather, this work is now more important than ever."
Claudine Tyson, Lettings Manager at Octavia, said: 'The management model of Housing First allows embedded partnership working to sustain effective tenancies. Each partner delivers against their strengths to create a step-change in the life chances of our new residents. We are proud to be working with St Mungo's and Westminster City Council - combining our resources and expertise to make a difference to the lives of two vulnerable individuals."
*Image: Octavia's development, Walpole Lodge, a non-Housing First scheme