6 April 2021
Octavia publishes bold and ambitious three-year strategy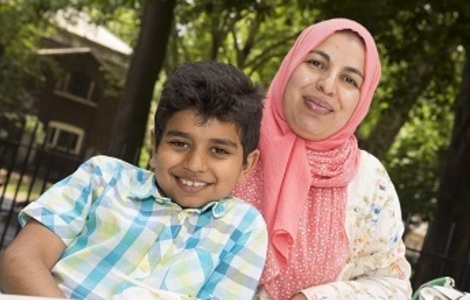 Octavia, the London-based homes, support and care provider, today (Tuesday, 6 April) unveiled its bold new three-year strategy.
Established by the Victorian social reformer, Octavia Hill, in 1865, we have been providing good quality, affordable homes, support and opportunity for people in central and west London for more than 150 years.
Reaffirming emphasis on our social purpose, Better lives for all 2021-24, sets out our ambition to be an exemplar as a landlord, in our neighbourhoods and as an employer, and how we will lead the way in responding to the issues of inequality and opportunity that impact our local communities.
To achieve this, the plan focuses on five themes that will advance our new vision of vibrant communities, better lives for all.
Tackle inequality
Addressing unequal outcomes for disadvantaged groups, promote more work opportunities and help to build generational wealth by supporting entrepreneurship and financial literacy. We will continue to build and maintain good quality homes across all our tenures - at least 40% of new homes will be let at affordable or social rents.
Optimise our impact
Building on our partnerships, acting as a leader in addressing current issues, and positively impacting as many lives as possible.
People centred
Fostering an inclusive and diverse workforce, prioritising resident safety, and ensuring that those resident voices are heard.
Modern and engaging
Ensuring best use of technology and anticipating fast-changing resident expectations.
Build our legacy
Creating sustainable, affordable homes, with the aim to be net-zero carbon on our existing homes by 2050.
Us this link to read our Corporate Strategy 2021-2024.
Sandra Skeete, Chief Executive at Octavia, said: "As an organisation with deep roots in our local communities, we have the expertise, the infrastructure and the means to meet the needs of Londoners today and in the future. We know that the climate we operate in is fast-changing, and that inequalities and imbalances predating the pandemic have been exacerbated by its health, social and economic effects. By refreshing our vision and purpose, our new strategy will provide positive and lasting outcomes for the diverse communities we serve as part of a wider social agenda."
Sandeep Katwala, Chair of Octavia's board said: "Inspired by our pioneering founder's noble ideals, our ambition to drive equality through homes, support and opportunity distinguishes us from others and shapes our strategy for the future. Over the last 150 years, we have proved adept at providing quality and affordable homes to low-income families living in London. We start out this journey in uncertain times, but Octavia is an organisation with strong leadership, outstanding people, and a proven track record of delivering on its social purpose."