6 October 2021
Octavia support and celebrate Black History Month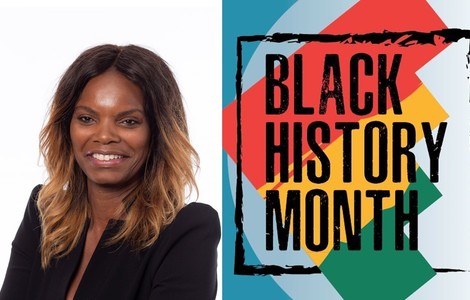 In line with this year's UK campaign theme: 'Proud to Be', Octavia is once again proud to be celebrating and supporting Black History Month this October.
As an organisation that provides homes, support and care to thousands of people in London, one of the most diverse cities in the world, celebrating and respecting diversity is central to our all our work. We are proud to be one of just a small number of housing associations to be led by a Black CEO (under 1% of UK Housing Associations were led by people who identify as BME in 2018). As an inclusive organisation we are proud to amplify the voices of all of our staff and the communities we serve.
As an anti-racist organisation, we proudly celebrate Black history and the significant contribution Black people have made to the fabric of the UK and beyond, over hundreds of years.
In 2021 we are celebrating Black History Month with a series of activities, content and an event to recognise and pay tribute to the achievements of Black individuals past and present. This year we are very proud to see our Black Staff Network, Uplift take the lead in spotlighting Black History across Octavia and our wider networks. Uplift is a group of Black and Asian colleagues across the organisation who joined together as part of our wider approach to Equality and Diversity and Inclusion (EDI), and they are already having a positive impact.
Thanks to Uplift, we have a series of posts on our internal social platform from Black colleagues and allies to recognise different aspects of Black History, including a video of what diversity means to Octavia. We are also encouraging the conversation internally to highlight the accomplishments of significant Black figures of history and coming together with some of the people we help in our local communities to do the same. In the middle of the month, we are hosting a celebration event at The Reed, our Community hub in W11 with guest speakers, videos showcasing footage from our neighbourhoods, dance, poems, creative expressions and interactive workshops and exhibits.
As an organisation with a long history going back to 1865, we know the value of recognising the past. By celebrating our shared history and learning from it, we can make positive change for the future. Throughout everything we do lies one core belief: that mixed communities are stronger communities, and that everyone deserves the same chances in life.
Happy Black History Month to all.