8 September 2014
Octavia win bid to provide care in Kensington &Chelsea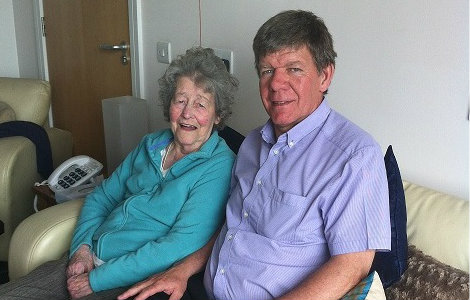 Competing against well reputed and longstanding local and national care providers, Octavia have been awarded a 5 year contract to continue running the care and support services at James Hill House, Miranda House, and 108 Highlever Road, along with taking over the management of services at an existing extra care scheme called Burgess Field, off Golbourne Rd.
The Royal Borough of Kensington and Chelsea assessed all bids from a range of well known providers and announced that Octavia were to be selected as the best service provider to meet the needs of local people.
For those living in the borough's extra care schemes, their families and the staff who work there, the announcement was very welcome.
John's mother (Mary) is currently a resident at Octavia's James Hill House extra care scheme:
"After Mum suffered a stroke; we immediately turned to Octavia and the social services who recommended we use Octavia as a full time provider. Seeing that Mum was already using their day centre [Kensington Day Centre] for 6 years, we weren't as hesitant about her permanently moving into one of their flats.
Since moving, Mum has received unbelievable service and her life expectancy and quality of life has gone up. If Mum hadn't come here or been attending the day centre, she wouldn't have seen her 90th birthday. People here are like family, I know that she is in safe hands.
Staff at James Hill House and the day centre look after her health and well being and inform me of everything that goes on. The flat has allowed her to get her independence back. Every decision is made by Mum, we have a big family and they are all happy that she's in an environment where she's safe.
I thoroughly believe Octavia has got it right, which is why they have won the bid. They offer a professional service and there's nothing more we can expect. I would highly recommend Octavia to anyone who chooses to use day centres and residential services for the elderly. We took her home this Easter, where she enjoyed spending time with her children and grandchildren. On behalf of my family, I would like to say thank you to all the staff again for the way they look after my Mum and treat her always with dignity and respect."
Find out more about our care and support services at ocaviasupport.org.uk