26 June 2017
Elizabeth House update - Monday 26 June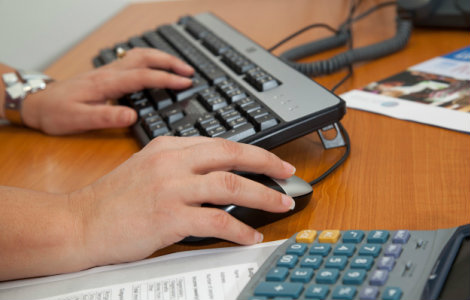 We can confirm that a building that we manage, Elizabeth House in Wembley, has panels of cladding made of Aluminium Composite Material (ACM), which we were shocked and extremely disappointed to discover, failed the BRE testing.
Following the decision from Camden Council to evacuate residents from several blocks over concerns of fire safety we would like to reassure residents again we are continuing to follow the guidance and advice of the London Fire Brigade and authorities and their safety is our first priority.
After advice and a full building inspection from the London Fire Brigade (LFB), an independent Fire Risk Assessment, as well as our own reviews of our Fire Risk Assessments, Octavia have no plans in the immediate future to evacuate our residents.
A number of our senior staff members and a representative from the LFB, held a meeting with residents of Elizabeth House on Friday evening. At that meeting, we advised that we have been given a clear instruction from the Fire Brigade that due to the quality of additional safety measures including sprinklers in each flat, and our own fire safety strategies, the building is safe for residents to continue to reside in. We have assured residents that given this confirmation, cladding will not be removed immediately but we are investigating how cladding can be swiftly replaced in a proper and managed replacement programme in the near future.
We are monitoring the situation very carefully, we have organised fire watch patrols 24/7 for added reassurance and safety and we are keeping residents updated. Should we be given different guidance, or if we consider there to be any risk to residents, we will of course, take any action deemed necessary to ensure their safety.
We were assured, and have since been reassured, that Elizabeth House met all of the building regulations in place at the time. It has a variety of safety features including sprinklers in all flats and at the point of handover from the contractors in 2013, we put into place a fire strategy, which the London Fire Brigade (LFB) had input into and final sign-off on.
Since hearing the news that some of the cladding used at Elizabeth House did not meet the highest standards set by the Building Research Establishment (BRE), we have followed all the procedures set out by the Department of Communities and Local Government and have had patrols in place throughout the day and night.
The London Fire Brigade confirmed that they have a good impression of the building and stated it was very well managed and so they can see no need for immediate action nor urgent concern. Residents should be reassured that we are doing, and will continue to do everything necessary to ensure their safety.
If any residents have any concerns, we are urging them to call us on 020 8354 5500.