27 September 2019
Statement on Westbourne Place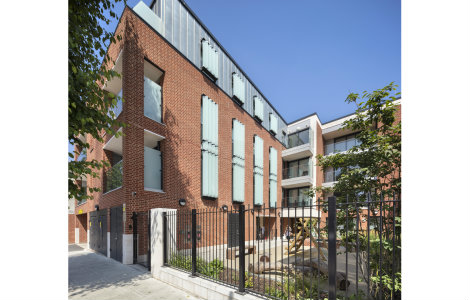 We would like to provide the following statement on Westbourne Place:
'We would very much like our residents at Westbourne Place to have access to all the gardens and we think it is wrong that they are restricted in this way. This is not a result of a decision we have made. It is a result of a decision taken at some point in the development of the scheme.
"This is a mixed tenure development of 63 units in which Octavia has 14 affordable rent and shared ownership homes. They became available through a Section 106 agreement between the developer and the local authority. The remaining homes are privately owned.
"As a housing association operating in one of the most expensive property areas in the country, we aim to provide good quality new homes that are as affordable as possible for residents. The running costs at this development are quite high, as they are with many new developments of this type.
"Access for our residents to the private sale part of the development and the parking area was never on offer from the developer and it would have put an added financial burden on all residents in terms of service charge costs; costs which are subject to future increases from managing agents and are difficult to predict. Keeping costs like this down contributes to making housing more affordable.
"We know of some residents who have specifically expressed an interest in using the car park. We are challenging the current access arrangements to parking with the management agents as we believe there may be some leeway under the developer's parking strategy."