22 July 2020
Finding new ways to engage with residents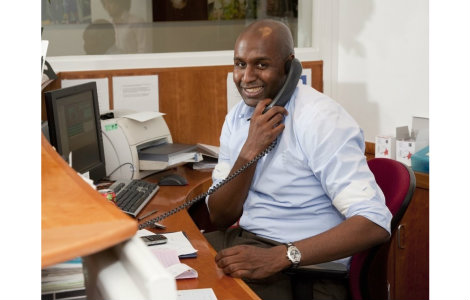 Over 200 Octavia residents shared their experience of contact with us during lockdown, via a new telephone survey launched on Wednesday 15 July.
Adapted from our bi-annual 'Walkabout Wednesday', an activity that involves staff members knocking on residents' doors to gain qualitative feedback on services, 'Call Around Wednesday' achieved a 40% increase in views collected compared to the previous survey.
35 members of staff from across the organisation took part and spoke to residents from 26 schemes. This included over 50 homeowners – a cohort that has traditionally been difficult to reach during door-knocking exercises.
Of the residents spoken to, over 70% were satisfied with the contact they have received, with many commenting on the quick resolution of issues and the politeness of staff.
82% also reported that they were satisfied with the caretaking and cleaning services over this period, with many residents praising their individual caretakers' efforts as well as the overall cleanliness of their scheme.
Staff also used the opportunity to encourage residents to try the 'My Octavia' app and inform them of future functionality that will simplify the repairs reporting process. With over 1000 users, the app also allows residents to view their rent balance, transactions and statements, track the status of repairs, update contact details, and request a service.
The homes, care and support provider will use the survey results to identify actions to improve their ways of working, shape services and enhance the customer experiences of residents.
Peter Walkinshaw, Octavia's resident involvement manager said: "Our residents are the lifeblood of Octavia and we strive to put their voice and knowledge at the heart of our services. The pandemic provided us with the impetus and opportunity to positively respond to the changing environment and take a fresh look at how we collect resident feedback.
Through our first 'Call Around Wednesday', we wanted to better understand how the lockdown has affected our residents so that we can ensure that our services and ongoing response to the crisis continue to meet the needs of our communities.
As well as achieving good satisfaction levels and reaching more residents, we obtained useful feedback on our COVID-19 response which we look forward to implementing. After the success of the first Call Around Wednesday last week, we intend to host more telephone surveys in the future."